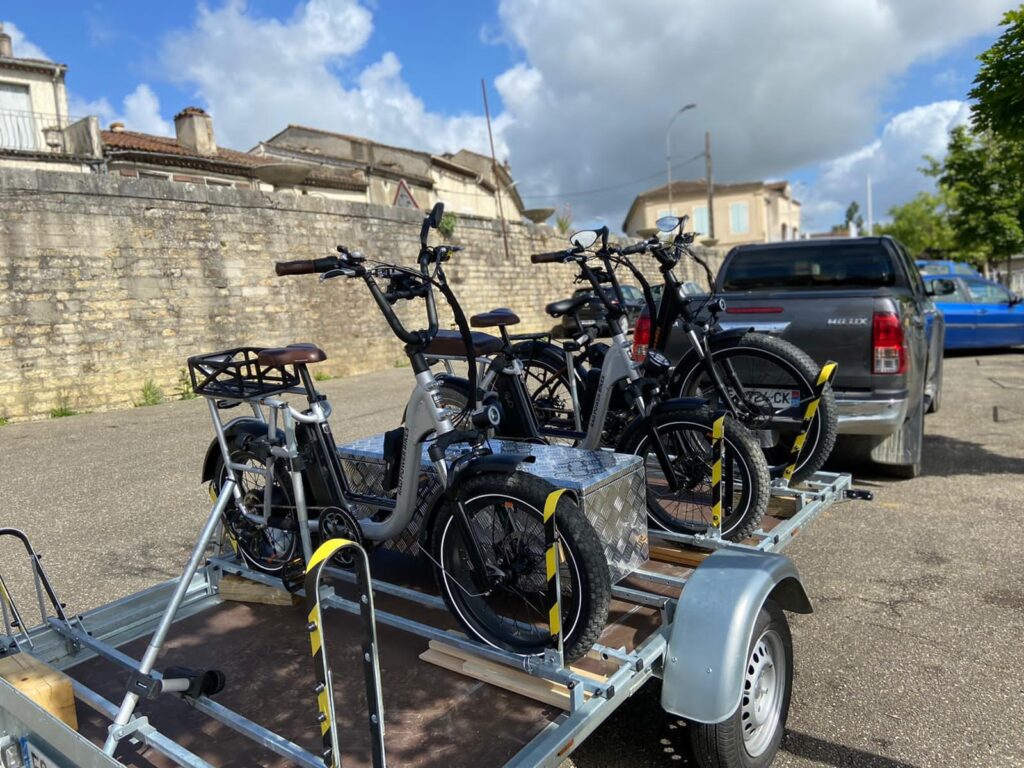 E-Velo Gers took delivery of the fat bike trailer. 
E-Velo Gers is now mobile and can deliver  e-bikes to all clients in the surrounding area.
The trailer will take two Rad Rhino and 2 Rad Runner Plus, to suit everyone's needs.
If you want your e-bike delivered, please  contact us to make the arrangements.